Get the #StagecoachAcrossAmerica! Show off your RSWC swag and show everyone you LOVE the show!
NEW RSWC APPAREL!
You can order several RSWC style tops: Men's, Women's, Kids, Toddler Onesies, Hoodies, & even Pet Hoodies!
Several styles and colors: Classic, Rainbow, Digital Camo, Woodland Camo, Urban Camo, Desert Storm Camo!
Order on TeeSpring.com and help support the show!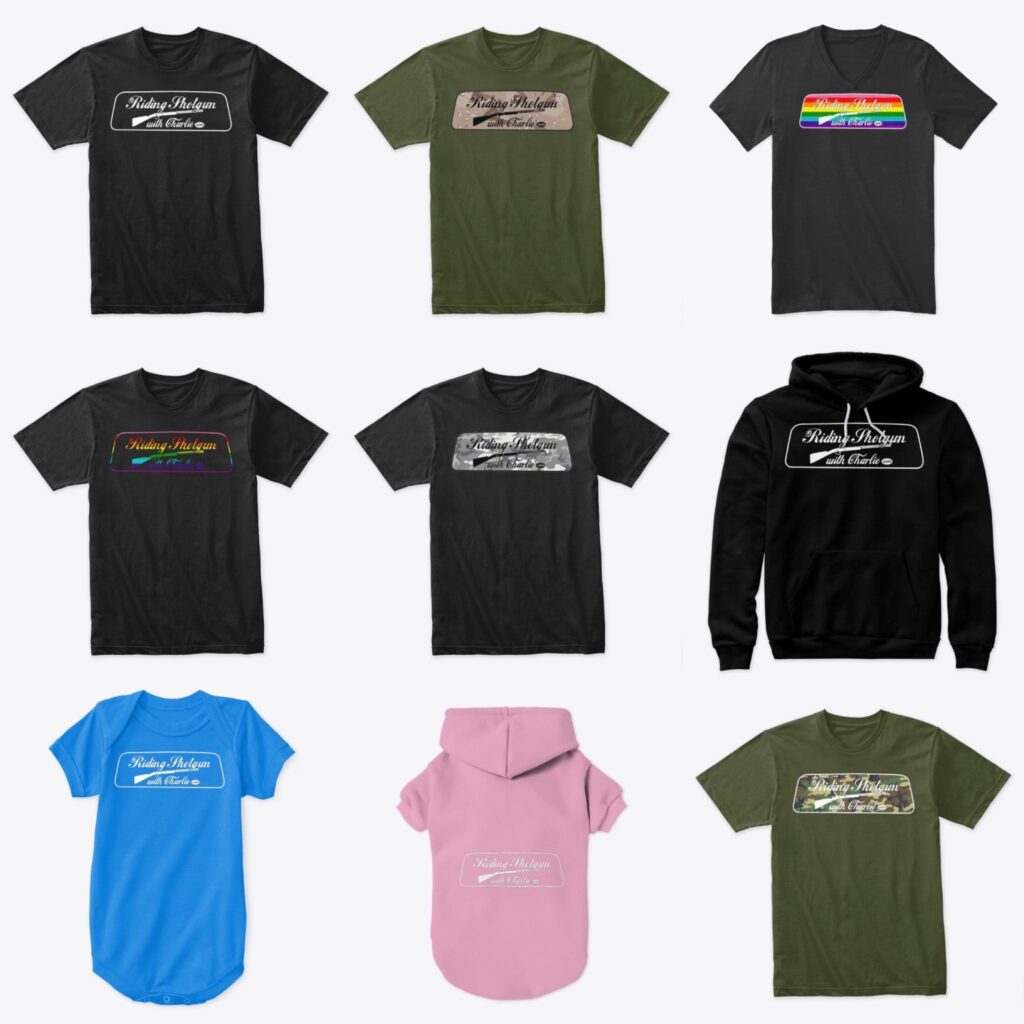 https://teespring.com/stores/ridingshotgunwithcharlie
Get a GunGrams Sticker HERE!!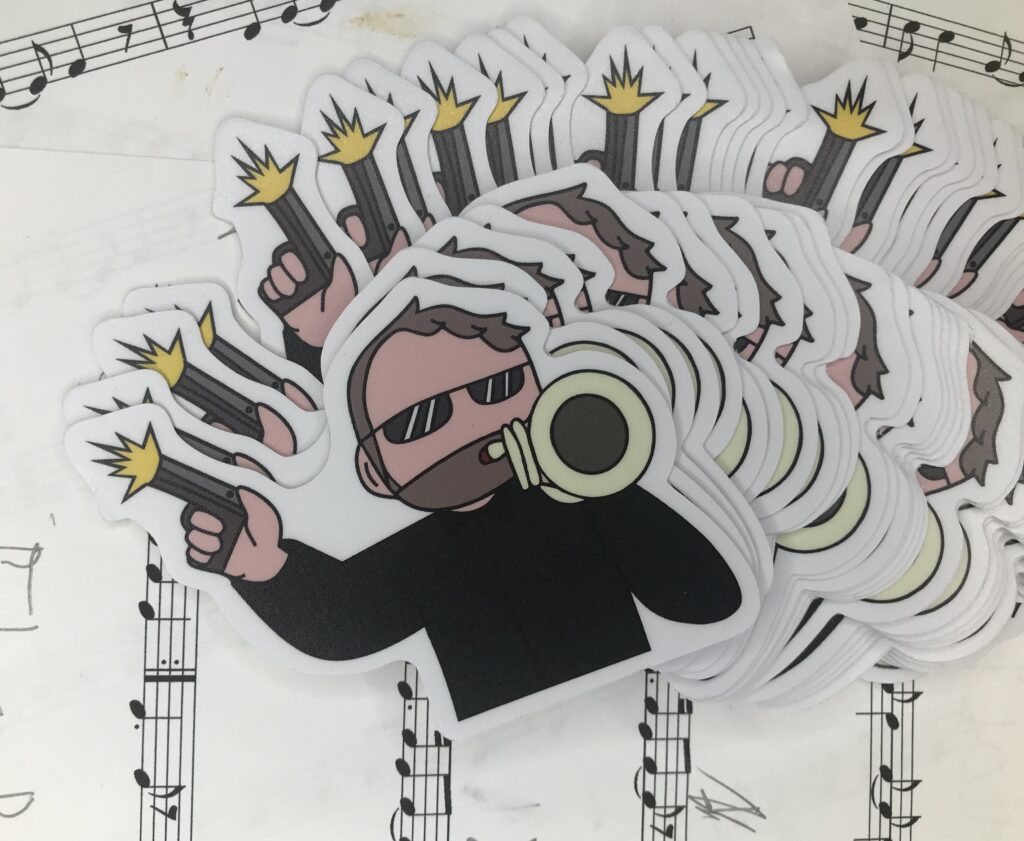 Get a Riding Shotgun With Charlie Sticker HERE!!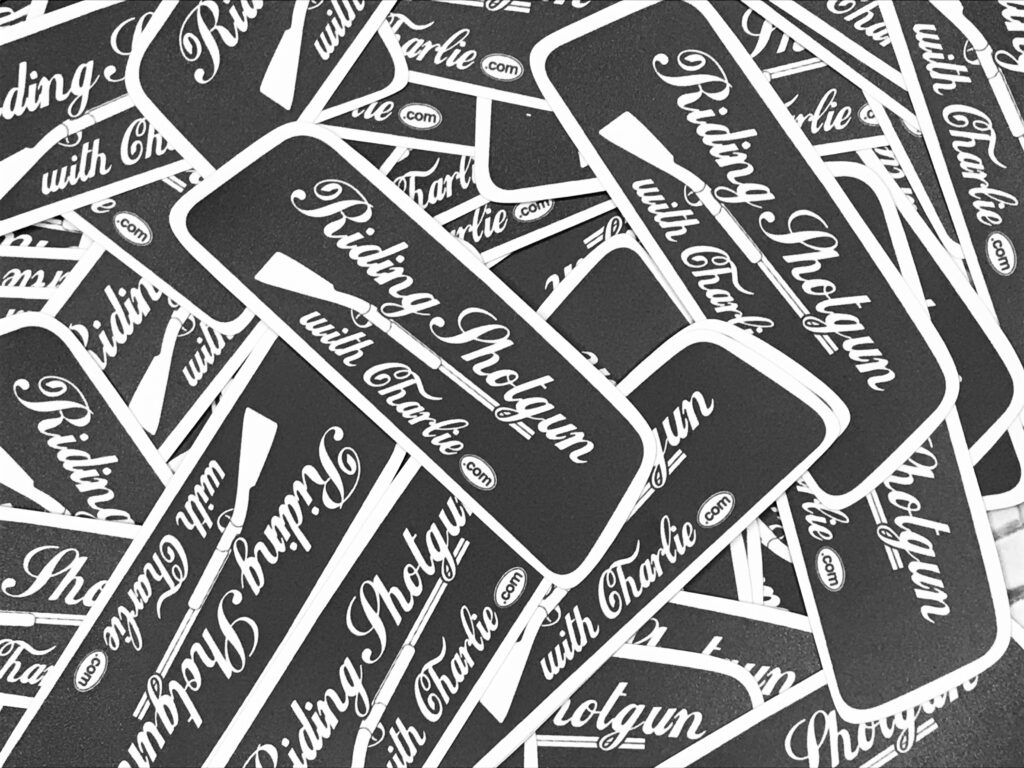 Stickers are 4.51×1.56 inches. Made of semi-gloss vinyl.
Get a Riding Shotgun With Charlie Patch HERE!!
There's 2 styles: one with a white border and one without. Please make sure you pick the correct one!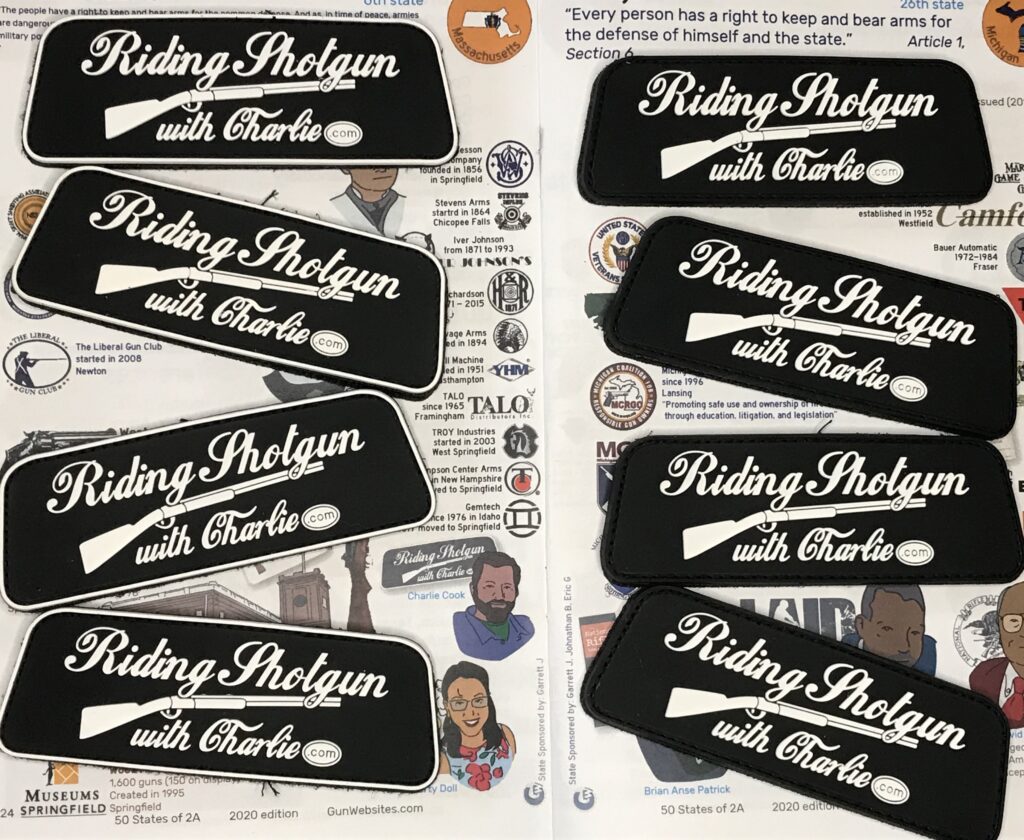 RSWC Credit Card Knife!
Carry a small credit card knife in your wallet (NOT TSA SAFE!)