Charlie Cook invites you to listen in as his passengers ride shotgun!
The Driver
Charlie Cook, the host, driver, producer, and editor, has been a firearm instructor since 2007. He's NRA certified to teach Home Firearm Safety, Basic Pistol, Basic Shotgun, Basic Rifle, Personal Protection Inside The Home, and Refuse To Be A Victim. He also teaches Utah Concealed Firearm Permit course as well as the SABRE pepper spray course.
Charlie came up with the idea of "RSWC" after watching Carpool Karaoke and Comedians in Cars Getting Coffee. He wondered how he could use that format with members in the firearm community.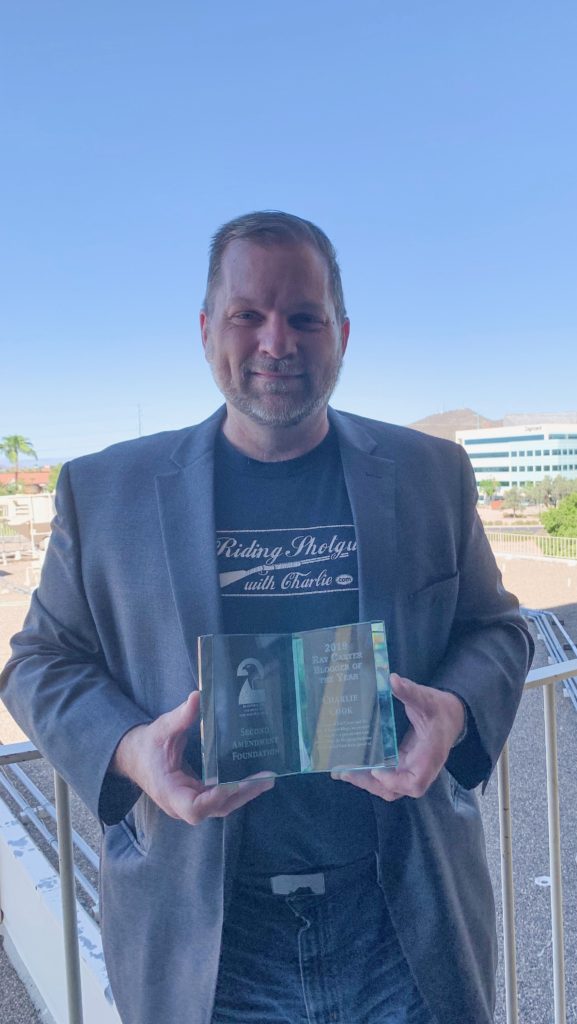 The RSWC Story
After having the idea, Charlie reached out to the Rev Kenn Blanchard, host of Black Man With A Gun podcast and asked to do an interview in DC. En route to DC, Charlie stopped at the Gun For Hire Range in Woodland Park, NJ, and met with Anthony Colandro. He asked Anthony to do a show the next day on the way back from DC.
The following month, he went to Minneapolis and interviewed Mark Walters, host of Armed American Radio. The day after filming a show, Mark called and asked Charlie if he wanted to be on the panel of Using New Media to Promote Gun Rights at Gun Rights Policy Conference in Tampa the following month.
In Tampa, Charlie was graciously welcomed into the "big leagues".
Charlie has been a speaker at the Second Amendment Foundation's Gun Rights Policy Conference every year since 2016. In 2017, he was awarded the Defender of Liberty. In 2019, Charlie & RSWC were awarded the Ray Carter Blogger of the Year award. He has also given presentations at the AMMcon (Alternative Multi Media Conference) since 2017, when AMMcon was first held.
He has also been a guest on several podcasts and national radio programs.
Subscribe to the RSWC YouTube Channel!